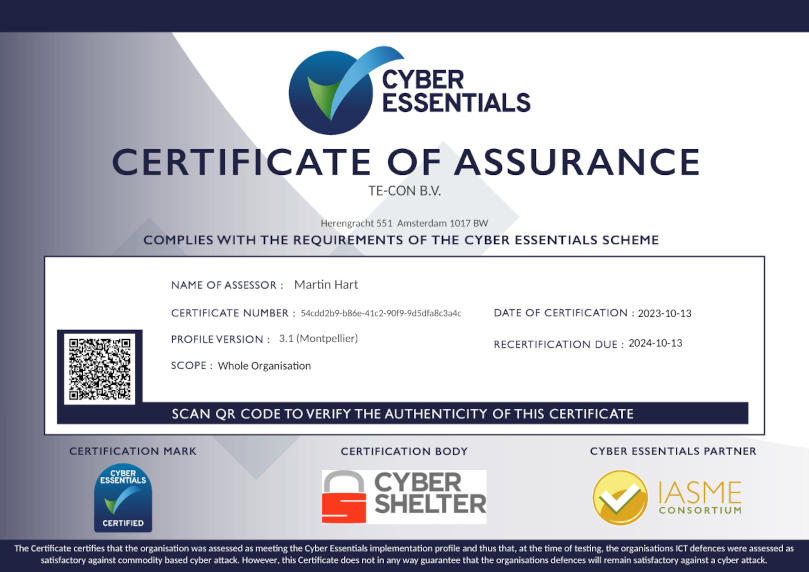 eHour is delighted to announce the successful renewal of our Cyber Essentials security certification. This renewal marks a significant achievement in our ongoing commitment to upholding the highest standards of data security and ensuring the safety of our customers' valuable information.
The Cyber Essentials scheme is a UK government-backed program that helps organisations protect themselves against cyber threats.
As a company entrusted with sensitive data and as a partner to large organizations, it is imperative that we continue to prioritize our customers' best interests and maintain the utmost security for their data.
To secure this renewed certification, eHour underwent a rigorous evaluation of our cyber security measures, reaffirming our dedication to maintaining a robust security posture. We are proud to have not only met but exceeded all the stringent requirements of the Cyber Essentials scheme, demonstrating our unwavering commitment to safeguarding our customers' data.
Renewing the Cyber Essentials certification is a testament to our steadfast commitment to security and our unwavering dedication to protecting our customers' data. We remain resolute in our commitment to investing in security measures that uphold the highest standards

Thies Edeling, Founder & CEO of eHour.
Our renewed Cyber Essentials certification, coupled with our stringent adherence to GDPR compliance, underscores our confidence in our ability to provide you with a secure and dependable time-tracking software solution.
We look forward to continuing to provide you with the best, easy and most powerful time-tracking software.
Our Cyber Essentials certification will remain valid until October 2024.
eHour is a product of TE-CON B.V.