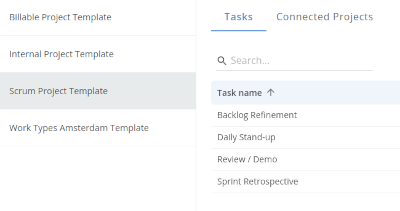 Project Task Templates
We are excited to introduce our latest feature, Project Task Templates, which can save you time and ensure consistency in your project management process.
Managing project tasks can be time-consuming, especially when working on multiple projects with similar tasks. Project Task Templates can help you save time by providing a pre-defined set of tasks that can be automatically added to your projects.
Templates can be created by admins, making it easy to set up a standardized set of tasks for your projects. If the template is updated with new tasks, those tasks will be added automatically to related projects. Similarly, if tasks in the template are removed, renamed, or changed, those changes will also apply to the project. This ensures consistency in your project management tasks across all projects using the template.