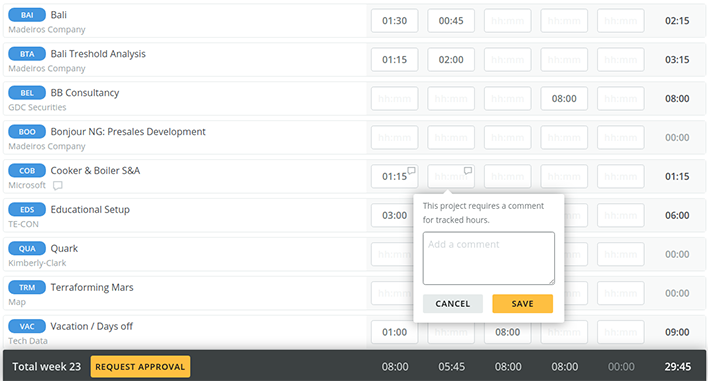 Listening to your feedback, we made further improvements to the timesheet.
With the new calendar, you can quickly navigate to any week in the past. Did you forget to track hours or need to change something? It's even quicker now.
You can now disable the automatic comment pop-up in your timesheet. Click in the settings to disable this feature.
On the technical side, we standardized our stack - making it easier to onboard new developers. And yes, we're hiring! Are you an experienced front-end React developer, in or near the Central European Timezone? Contact us at info@getehour.com.