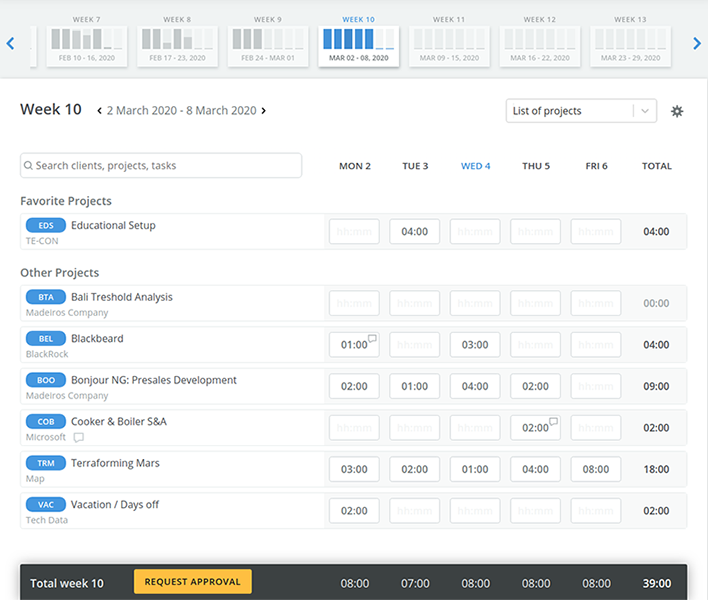 We rolled out a new version of the timesheet!
The refreshed design has a clean look, removing any distraction.
The main navigation is week oriented, in line with your timesheet.
The popup to add comments now always opens, removing a mouse click if you want to add notes to your tracked hours.
Click on a project name to display all relevant info for that project in a single popup.